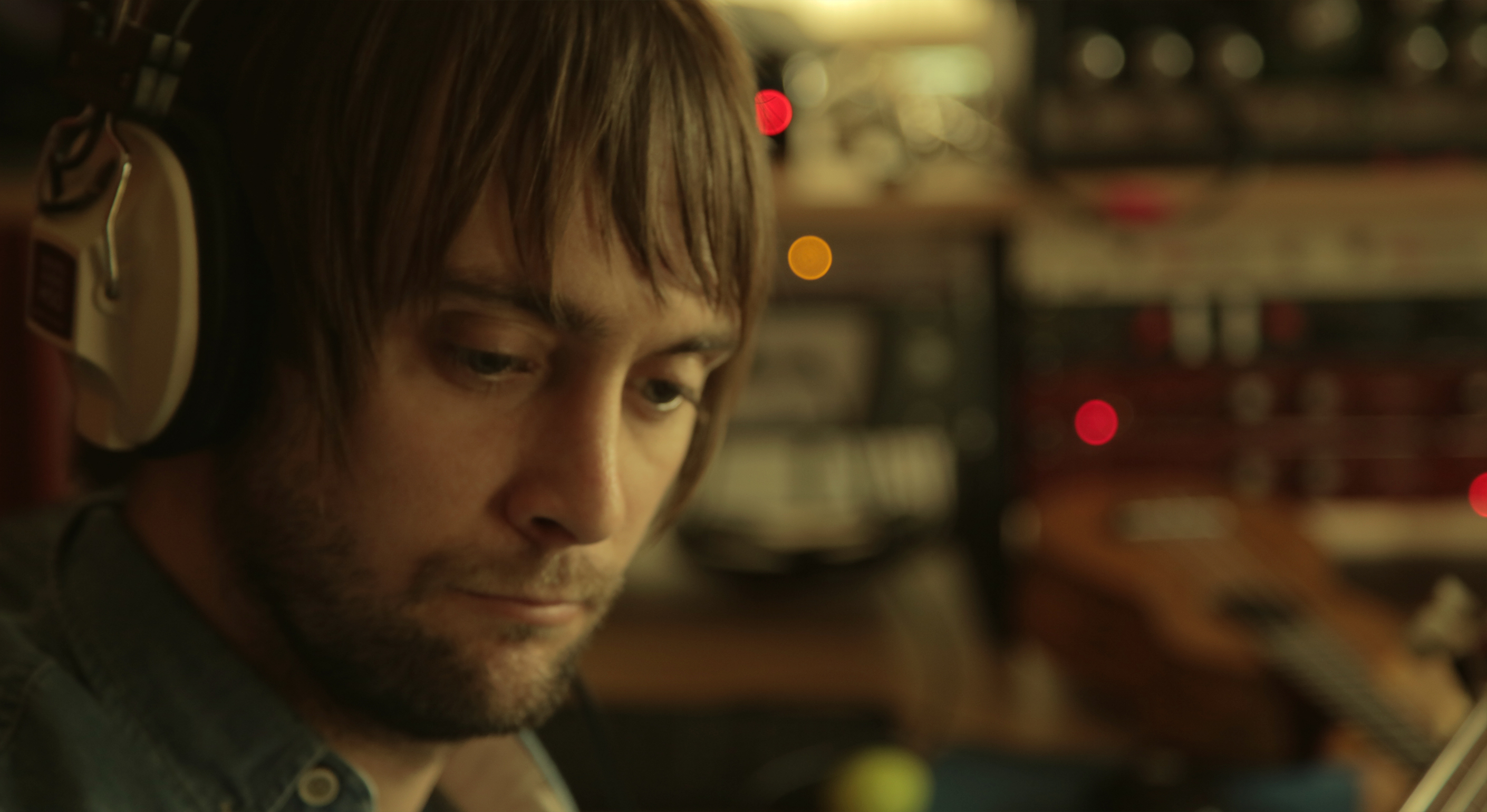 Ahead of tomorrow night's 'BarryGruff Unplugged' show with Anderson in The Liffey Studio, Newbridge (details here), here's an interview I did with Anderson, from the last issue of Lookleft Magazine.
When The Rags parted company last year, Dublin and indeed Ireland lost a great if somewhat underrated band. Between 2004 and 2010 they played scores of memorable gigs, released a string of brilliant singles and a superb album, 'A National Light'. Slipping and sliding from one end of the indie spectrum to the other, The Rags music was lively and energetic, wrapped in poetic lyrics and delivered with a distinctive raspy vocal lilt.
All was not lost however. Having called time on The Rags, front man Daniel Anderson didn't waste time in returning with his solo musical venture under the moniker of Anderson. While it witnessed a marked change in sound with a folksy sound of irresistible classic pop melodies preferred to raspy indie-punk, the intuitive and honest song writing remained a cornerstone of his work.
Yours truly caught up with Anderson for a quick Q&A to find out more about this exciting and intriguing new departure for one of Ireland's very best songwriters.
LL: The new Anderson sound is quite different to what you did with The Rags and probably caught a few people by surprise – had you any lingering worries about how people would react?
Anderson: I never gave it any real consideration. My impulse when writing has always been to please myself and by that standard I'm always been hopeful that other people will enjoy it too, regardless of the way it is presented.
LL: You released your debut single & EP in the last few months, what has the reception been like?
A: The reaction has been everything and more than I expected. I think regardless of what anyone playing music says, you are writing to be heard and when people react in such an excited way to your stuff, it helps to reinforce your belief in what you do.
LL: What was the inspiration for this new sound? Was it something you had planned or did it just come naturally?
A: It wasn't really planned but I was conscious of a need to make the lyrics and melody more prevalent than they had been in The Rags. Melody and lyrics have always turned me on and I think the solo thing has given me the opportunity to accentuated elements that were sometimes neglected in the band.
LL: What has this transition from band front man to solo artist been like?
A: It's strange because in The Rags it always felt like we where a world within a world. In it I got to share a dream with people I grew up with and loved, and in a way that aspect was almost as rewarding as the music we made. It is a different feeling now it is a slightly more refined satisfaction but I think a part of me will always be stranded in the that youthful utopia I made with my friends.
LL: It seems switch has freed you up somewhat, the previous anger has been reined in somewhat with reflection, optimism and hopefulness preferred, is that a fair assumption of where you are right now?
A. Yes! I've brought optimism to this work that I didn't always have with the band. I've worked hard to understand my craft and become a better writer, being the sole contributor I'm never pushed to do anything I'm not 100 percent about. The sense of well being that comes with this is priceless.
LL: You're songs convey an insight to your life and the world, does your song writing tend to take inspiration from what you know and see around you?
A: I think so. I always feel compelled to express myself through the happenings in an around my life it helps me function day to day.
LL: You supported Villagers on their recent tour, how was that? And how did it come about?
A: Conor contacted me and said he loved the stuff and asked if I would like to do a couple of shows with them. It was a wonderful experience. I was exposed to an audience that wanted to listen and I got an invaluable insight into the life of an established band on the road.
LL: You're planning to release an album this year? When/What can we expect?
A: I will aim for September but nothing is set in stone. I've been writing for a while and I am confident the record will sit comfortable alongside any great records in your collection.